Cara Owsley
11 a.m.-12:20 p.m. Friday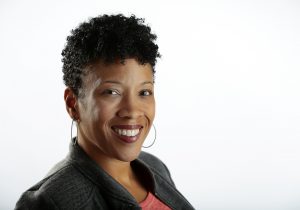 Cara Owsley is a national award-winning visual journalist/director of photography at the Cincinnati Enquirer.
In 2018 The Cincinnati Enquirer won a Pulitzer Prize in the local reporting category. The story "Seven Days of Heroin" was recognized by the Pulitzer board "for a riveting and insightful narrative and video documenting seven days of greater Cincinnati's heroin epidemic, revealing how the deadly addiction has ravaged families and communities." Owsley was a photojournalist and photo editor for the project.
Prior to working for The Enquirer, Owsley was a staff photojournalist at The Times-Picayune in New Orleans, The Sun Herald in Biloxi, Mississippi, and The Repository in Canton, Ohio. Owsley has been in the industry for 23 years and has a bachelor's degree in photojournalism from Western Kentucky University.
Owsley is an active member of the Society of Professional Journalists and the National Association of Black Journalists.
An Aug. 1 email communication mentioned another keynoter, but that speaker is no longer able to participate. Additional keynoters will be announced here soon.