It's an exceptional opportunity for collegiate media
Our fall convention returns to the nation's capital to celebrate, to collaborate and to learn from some of the nation's top journalists.
That includes a once-in-a-lifetime opportunity to hear from Bob Woodward and Carl Bernstein — on the 50th anniversary of the Watergate break-in.
Few journalists have influenced American history as profoundly. Their Washington Post reporting eventually led to the resignation of President Richard Nixon, and it set new standards for investigative journalism.
Their keynote is at 11 a.m. Friday, Oct. 28.
Our keynote speakers are one of the benefits of a special partnership.
This year, the Fall National College Convention transforms into MediaFest22, as Associated Collegiate Press and College Media Association join
with the Society of Professional Journalists for a shared convention at the Grand Hyatt Washington.
MediaFest22 will offer dozens of educational sessions, exciting awards celebrations, helpful critiques and an opportunity to interact with editors, journalists and fellow media students and advisers from across the nation.
You won't want to miss it this one. Plan now to join us.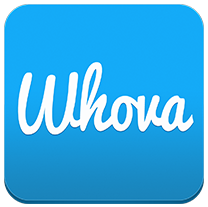 The app & the program
The convention app is your go-to resource for the latest on the convention, including keynotes, sessions and speakers.
Download the app, and then search for MediaFest22.
You may also download the PDF of our printed convention program, which will be available on site.
> Whova for for iOS Devices   
> Whova for Android devices
> Convention program PDF
Career Corner
Take advantage of this convention's Career Corner, an informal career-focused networking event offered in partnership with SPJ, CMA and ACP.
So polish your résumé, prepare your portfolio and join us in DC.