THE NATION'S LARGEST GATHERING OF COLLEGIATE JOURNALISTS, MEDIA STUDENTS AND THEIR ADVISERS



2019 and 2022 convention photos by Bradley Wilson, Midwestern State University
The fall convention returns to the South in 2023,
from Sunday to Thursday, Oct. 29-Nov. 2, in Atlanta.
Sponsored by Associated Collegiate Press and College Media Association, the nation's largest gathering of college journalists and advisers meets
at the Hyatt Regency Atlanta for four days
of sessions, speakers, critiques and contests.
With attendance upwards of 1,000 delegates, the annual fall gathering is
the place to seek solutions to the most challenging
publishing and broadcasting problems,
share success stories, see what's new in the media marketplace,
and network with students and advisers from across the nation.
You'll also interact with journalists from across the nation.
Two professional associations —
the Radio Television Digital News Association and
the Society for Professional Journalists Region 3 —
will meet concurrently during our convention.
Gray Television, a convention sponsor that also hires collegiate journalists for jobs and internships, will lead a track of breakout sessions. 
Oct. 6 is the deadline for hotel rooms and for early bird registration rates.
Plan now to join us.
FEATURED SPEAKER
2:30-3:20 p.m. Wednesday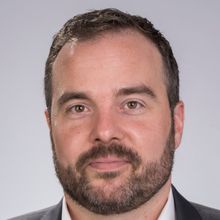 Charles Forelle
Wall Street Journal
deputy editor-in-chief
Hear about efforts to free reporter Evan Gershkovich from imprisonment in Russia and the increasing risks facing journalists upholding press freedom around the world.
#StandWithEvan
FEATURED SPEAKER
3:30-4:20 p.m. Wednesday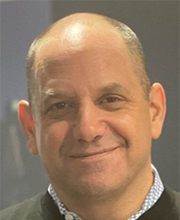 Andrew Morse
Atlanta Journal Constitution
president and publisher

Morse became ACJ publisher after working at ABC News, Bloomberg Media and CNN, the latter of which he designed the streaming service CNN+. He'll discuss the lessons he has taken from his career and how he is applying them to the AJC, and he'll describe what to look out for in the direction of their profession.
Discounts on Delta
If you book a Delta flight, take advantage of the Kellen discount.
ATL to the hotel
Atlanta's MARTA transit system connects Hartsfield-Jackson Airport to the Hyatt Regency Atlanta. Fares are $2.50 each way.
From the airport, you can board any northbound train and exit downtown at the Peachtree Center Station, connected to the hotel through the Peachtree Center Mall.
Atlanta is
Sunday to Thursday
The fall 2023 convention is at the beginning of the week, not the end, as is typical for our fall conventions.
Registration opens in early August.
The early bird rate ends
Friday, Oct. 6.
early bird rate / regular rate
$150 / $170
ACP member / student
$170 / $190
CMA member / adviser
$180 / $200
student nonmember/ join ACP
$245 / $265
adviser nonmember/ join CMA
Take advantage of all that Atlanta has to offer — the history and the fun
Learn more about the city and its media with one of our media tours.