Pre-convention workshops / $50
Always popular, our pre-convention workshops dive into specific, timely topics.
This year's workshops, presented digitally on the convention platform, are scheduled from 3-5 p.m. ET Thursday, March 18. Advance registration required, and the registration rate is $50. 
You can add registration through the modify link in your confirmation email.
Leadership: Recruiting and leading your staff
It's a challenge to know if our newsrooms will be full this summer and fall, or if we will still see remote and in-person staffs. 
Nonetheless, we have to help our editors and staff be prepared to deal with providing great journalism to our readers. And, as editors, we have to be ready to recruit our staff now. 
Veteran advisers will provide you best practices for recruiting, training and leading your staffs. Let's sort this out and provide you with a compass to guide your newsroom.
Chris Whitley is College Media Association president, as well as director of student publications at Tarrant County College, a community college district in Fort Worth, Texas.
He started at TCC in 2008 as an instructor/adviser of TCC's award-winning newspaper, The Collegian, before becoming director in 2017. Before then, he was the adviser of The Shorthorn at the University of Texas at Arlington.
He was a longtime contributing writer to The Dallas Morning News and has worked for WNBC in New York as well as newspapers in Texas and Ohio. He served as the director for the 2017 National College Media Convention in Dallas.
Sandra Combs is the secretary on the College Media Association board of directors as well as an associate professor in Arkansas State University's School of Media & Journalism and adviser to The Herald student newspaper.
She came to Arkansas State in 2008. Before then, she taught journalism classes at Michigan State University and Wayne State University.
She has degrees in journalism from the University of Florida and Michigan State University. She worked as a journalist at The Fort Myers News-Press, The Oakland Press and The Detroit News.
Laurie Fox is the assistant director of student publications and newsroom adviser of The Shorthorn at the University of Texas at Arlington.
A UT Arlington graduate and Shorthorn alum, Laurie worked as a reporter at The Dallas Morning News and as a freelance writer for the DMN as well as Reuters news service and various publications and web sites in 20 years of daily journalism.
She lives in Arlington, Texas with her photographer husband, Tom, a fellow Shorthorn alum, and their daughter, a high school senior.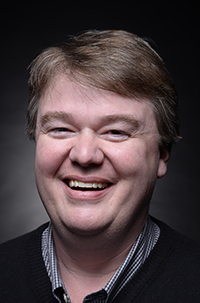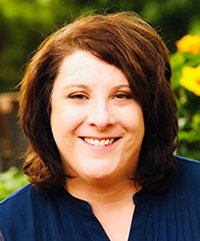 Social-justice reporting
Many student journalists found themselves thrown into action covering the protests that occurred last summer in the wake of George Floyd's killing. An award-winning Minneapolis reporter from the Star-Tribune who covered the Floyd case from the beginning will discuss his experiences, and an award-winning adviser will join him in sharing experiences, perspectives and insight on reporting for social justice.
Libor Jany is the Minneapolis crime reporter for the Star Tribune. He joined the newspaper in 2013, after stints in newsrooms in Connecticut, New Jersey, California and Mississippi.
Jany got his start in journalism in the sports department of his hometown paper, the St. Paul Pioneer Press. He attended Lewis & Clark College (Portland, Oregon) and Mississippi State University, majoring in communications with a minor in sociology.
He has visited 25 countries on six continents, including Pakistan in summer 2017. He was born in Czechoslovakia and has lived in Gabon, France and seven U.S. states.
Arvli Ward has more than 30 years of experience in student media.
Ward is currently the publisher and adviser to the Sundial, the campus news organization at California State University, Northridge, in the San Fernando Valley. 
He was formerly a media adviser and media director at UCLA, where he worked with the Daily Bruin and several newsmagazines, including titles that focused on the African American, Latinx, Jewish, Muslim, LGBTQ and feminist communities among others.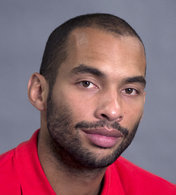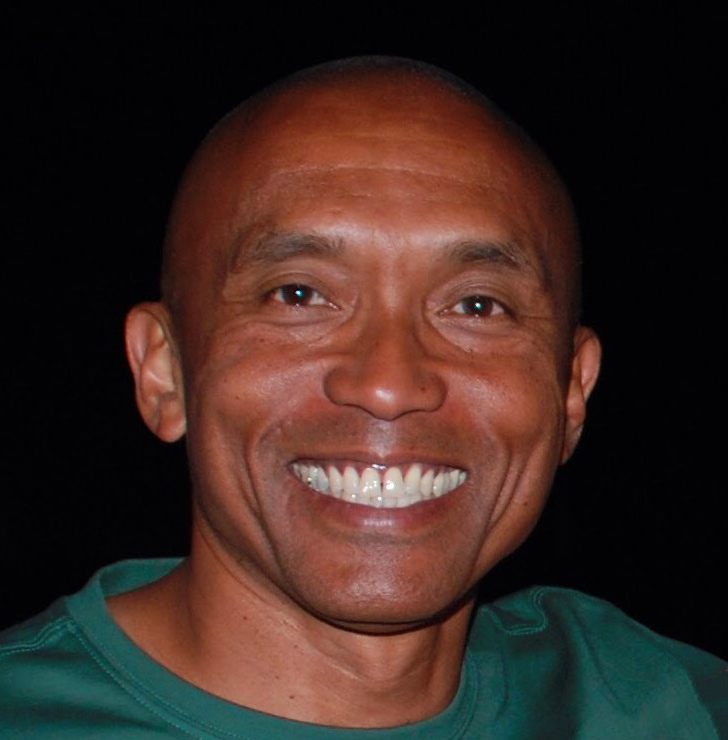 Digital storytelling that connects with your readers
The world is visual, social and mobile, and your publication should be, too.
Learn how to effectively use social media, photos, video, data, analytics and digital tools to tell stories and enhance reader engagement. In this pre-convention workshop, we'll show you ways to enhance your digital storytelling and online presence with these components —
Storytelling development
Package planning and design
Interactive graphics
Video & photos
Social media
Creative thinking
Amy DeVault is a faculty member in the Elliott School of Communication, Wichita State University (Kansas), and is the faculty adviser to The Sunflower newspaper.
She teaches classes in journalism and visual communication, and she is co-founder and instructor of the popular Flint Hills Media Project — an immersive, multi-media storytelling project class. DeVault is also project manager for the Wichita Journalism Collaborative, which links local newsrooms and community institutions.
DeVault began advising The Sunflower in 2016, but she has taught at state and national student media workshops for nearly 20 years. She has been recognized by both Kansas Scholastic Press Association and Journalism Education Association as a Friend of Scholastic Journalism. DeVault serves as an officer for the Kansas Pro Chapter of the Society of Professional Journalists and joined the NSPA/ACP board of directors in 2019.
Before joining the faculty at Wichita State in 2007, Amy worked at The Wichita Eagle as a news designer. She earned an Award of Excellence from the Society for News Design for her work on the paper's coverage of the serial killer BTK.
Sara Quinn as a lecturer and senior fellow in media design in the University of Minnesota's Hubbard School of Journalism and Mass Communication.
A design consultant and researcher, Quinn was the R.M. Seaton Endowed Chair for Professional Journalism at Kansas State University from 2015-19. She is also a former president of the Society for News Design and longtime faculty member at The Poynter Institute.
Her renowned eye-track research helps journalists and media professionals determine the best forms for storytelling.
As a volunteer and former board member for Associated Collegiate Press and National Scholastic Press Association, Quinn has taught numerous workshops for high school and college journalists over the years, including workshops, conferences and conventions around the globe.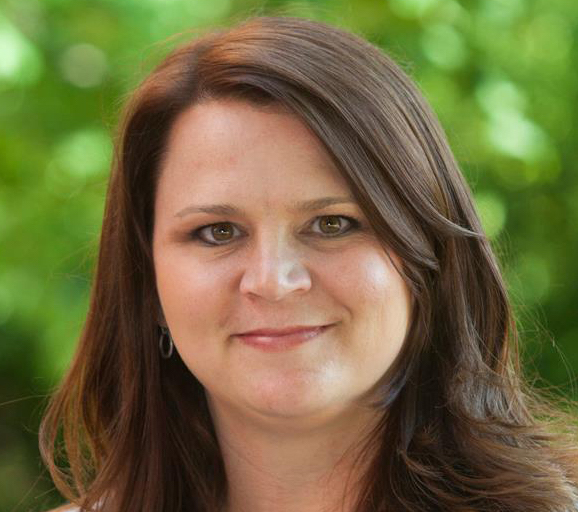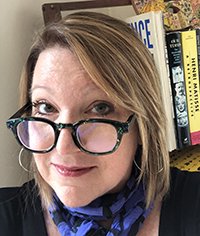 Five things you need to know about your press rights
Since 1974, the Student Press Law Center has answered the call when students and their advisers need reliable information about the law of the First Amendment, defamation, copyright, and access to government documents and meetings. 
In 2021 we have identified five threats to a free college press. SPLC lawyers will discuss some of the most common legal and ethical traps that face college journalists. We will discuss press freedom censorship, access to records, meetings and places, FERPA laws, budget threats and cyberlaw. We will specifically address your rights and safety while covering demonstrations and riots.
Microaggressions in our content and in our workspaces
The goal of this session is to introduce the concept of microaggressions to student journalists and further their understanding by engaging them in activities around spotting microaggressions within the office culture and in their content creation.
Tamara Zellars Buck is College Media Association president-elect, as well as professor and multimedia journalism coordinator at Southeast Missouri State University, Cape Girardeau.
She was the first African American editor of Arrow, the university's award-winning student-run newspaper, and since 2009, she has served as the paper's faculty adviser. She is a former newspaper reporter and public relations director who earned an undergraduate degree in journalism, a master's degree in public administration, and a juris doctorate emphasizing intellectual property law.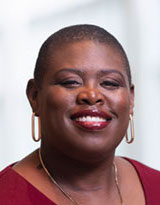 Solutions journalism
We'll explore the key tenets of solutions journalism and how to apply it in your college newsroom. 
We'll look at college-level reporting examples, as well as the abundant resources available through the Solutions Journalism Network. Participants will gain story ideas and a sense of how to guide student journalists who want to incorporate the approach into their reporting.
Elizabeth Smith is the director of Pepperdine Graphic Media and an assistant professor of journalism at Pepperdine University.
She is vice president of Associated Collegiate Press / National Scholastic Press Association, the research chair of College Media Association and the president of the California College Media Association.
She has 14 years of experience teaching a variety of journalism and media courses at Pepperdine as well as advising and directing the Graphic newspaper (print and digital), Currents Magazine, GNews (web show), and PGM Advertising.
She has nearly 20 years of professional experience in the journalism industry, including print, web and broadcast news.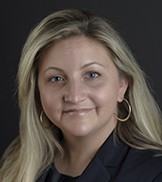 Podcasting 101
Podcasts are everywhere today, from the yoga instructor down the street to the editor at a metropolitan newspaper. But how do you make a podcast, especially one that's authentic and engaging, and one people actually want to listen to?
A lot of planning and practice go into launching a successful podcast series. A veteran podcaster will walk you through the basics of planning and producing a podcast, and a podcast educator will talk about how you can incorporate this medium into your student-media outlets.utlets.
Myrriah Gossett is an independent media producer in Austin, Texas. She records audio and video at Permanent RCRD Studios as an engineer, and she teaches introduction to podcasting and audio storytelling at Austin School of Film.
Her current podcast projects include FOGO: Fear of Going Outside, The Rabble Podcast, The BedPost Confessions Podcast, Fat and Black in Texas Podcast and Black Lives Texas Podcast. She also does digital live show production for Fat Bottom Cabaret, The Pastie Pops, and BedPost Confessions.
She has a master's in production management from The New School, and she is co-host for the Star Trek Discovery Podcast. She graduated from Savannah College of Art and Design, with a BFA in art history, and she served as news editor and audio news director for District in the SCAD Student Media Center.
Allison Bennett Dyche is the news adviser to The Appalachian student-run news organization at Appalachian State University, Boone, North Carolina. She serves as CMA's vice president for member training.
An adjunct journalism instructor at the university, she teaches an audio storytelling and podcasting class she developed.
She is a Ph.D. candidate in the interdisciplinary doctoral Media, Art, and Text program at Virginia Commonwealth University, where she's researching audio storytelling and podcasting.
She previously served as the director of student media at Virginia Commonwealth University, Richmond, Virginia, from 2016-20; as assistant director for student media at Appalachian State University, Boone, North Carolina, from 2013-16; and assistant director of student media at the Savannah College of Art and Design, Savannah, Georgia, from 2008-13.
She has a bachelor's degree in journalism from Georgia Southern University and a master of arts in documentary photography from SCAD.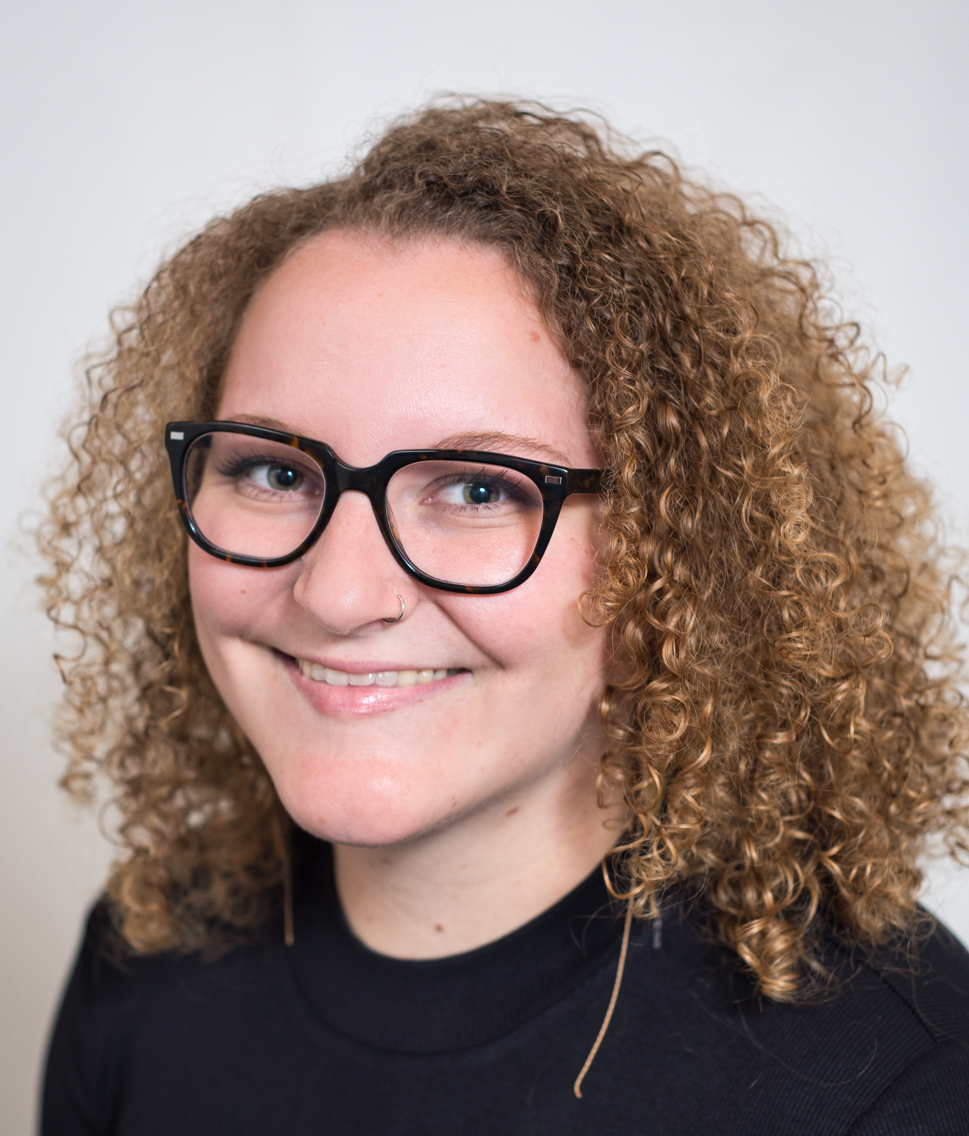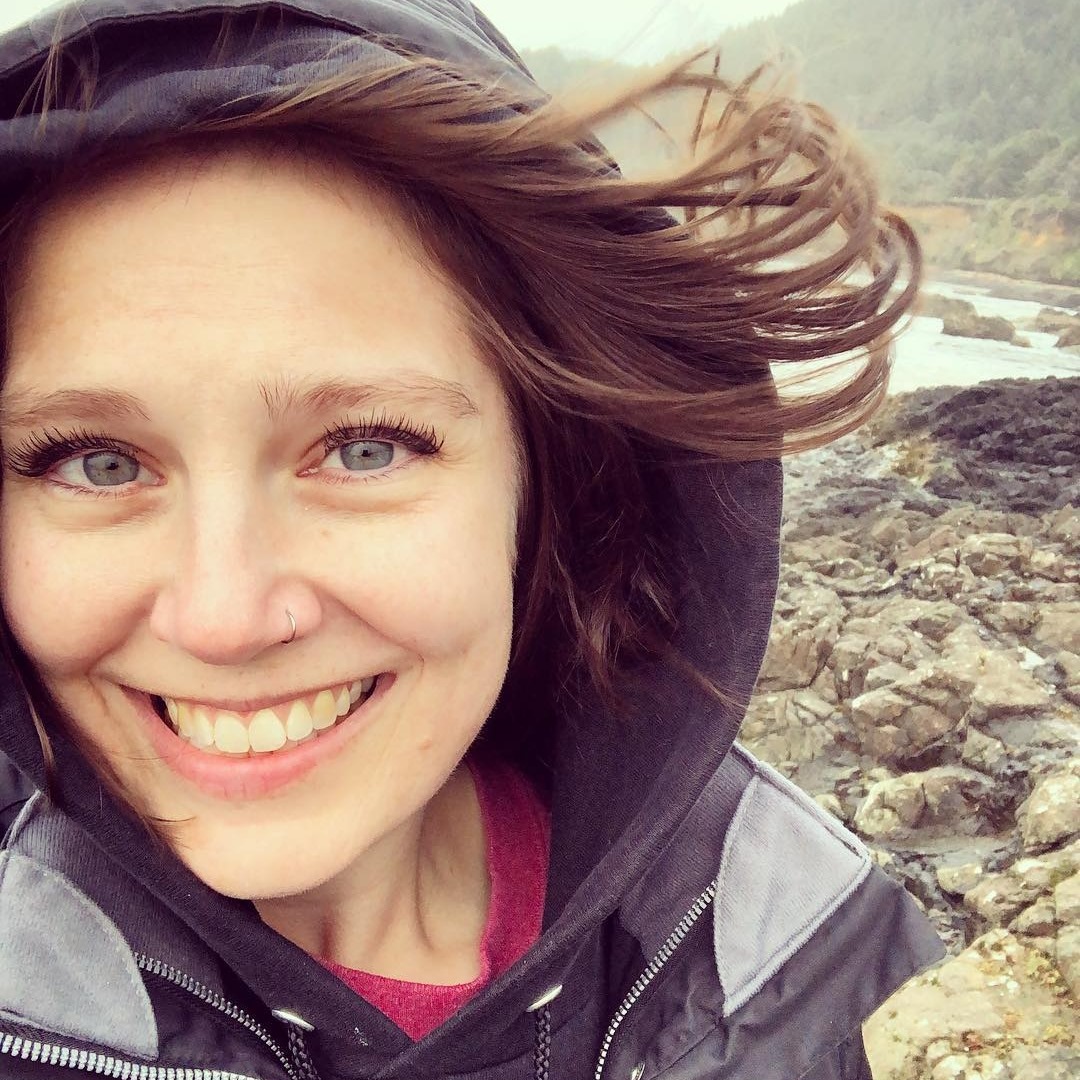 Advanced print design and redesign
This long-running workshop applies fresh ideas and current examples to the tried-and-true concepts of print design for newspapers, newsmagazines, magazines and yearbooks. 
We'll talk about ways to enhance your print presentations, with dozens of ideas for storytelling through photos, graphics and text from publications around the world. We'll also focus on how those design concepts apply across design platforms, with some advice on how to approach a redesign and/or a new print format.
Our time is condensed, but have PDFs of your publication handy if we have time for quick critiques.
Anna Hyzy, a design editor on the print hub at The New York Times, plans and designs pages for the NYT's news sections including National, International, Sports, Arts and more.
Her designs have won honors at the Society for News Design, including a silver medal for coverage of the 2019 women's world cup. A graduate of Indiana University, Anna lives in Brooklyn, New York, with her boyfriend and her cat. 
Ron Johnson is communications director for Associated Collegiate Press and National Scholastic Press Association.
He has three decades of experience of advising collegiate media at Indiana, Kansas State and Fort Hays State universities, and his former students now work in journalism and mass media, graphic design, law and medicine.
Johnson was the six-time editor of The Best of Newspaper Design competition annual of the Society for News Design. He is past president of College Media Association, the Western Association of University Publications Managers and Kansas Collegiate Media.