Reporter Jerry Mitchell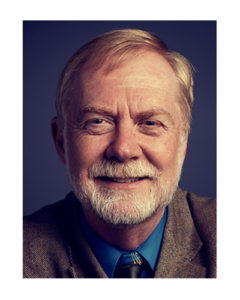 @JMitchellNews
1 p.m. ET Friday, Oct. 15
The stories of investigative reporter Jerry Mitchell have helped put four Klansmen and a serial killer behind bars.
His stories have also helped free two people from death row, exposed injustices and corruption, prompted investigations, state reforms, and the firings of boards and officials.
He is a Pulitzer Prize finalist, a longtime member of Investigative Reporters & Editors, and a winner of more than 30 other national awards, including a $500,000 MacArthur "genius" grant.
His book for Simon & Schuster, "Race Against Time," details how some of the nation's most notorious murders — the 1963 Birmingham church bombing that killed four girls, the 1963 assassination of NAACP leader Medgar Evers and the 1964 murders of three civil rights workers in Mississippi — came to be punished decades later. Oprah magazine called "Race Against Time" "nail-bitingly exciting … Readers can expect an electric feeling on every page … as his remarkable shoe-leather effort finally brings the justice [Martin Luther] King dreamed of."
After working for three decades for The Clarion-Ledger, in Jackson, Mississippi, Mitchell left in 2019 and founded the Mississippi Center for Investigative Reporting, a nonprofit that exposes corruption and injustices, investigates cold cases, gives voice to the voiceless and raises up the next generation of investigative reporters.
Louisiana Rep. Ted James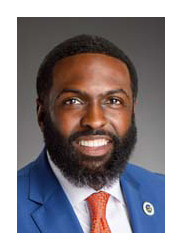 1 p.m. ET Saturday, Oct. 16
Louisiana State Rep. Edward "Ted" James' passion for leadership is driven by a deeply held desire to impact the lives of others while transforming the community he simply calls home.
The Baton Rouge native was taught at an early age the value of service, the strength of community, the importance of a quality education, and the principles of social justice. 
Upon being admitted to the Louisiana Bar, Ted began his career working in the Office of Governor Kathleen Babineaux Blanco where he was actively engaged in policy reform efforts targeted at establishing affordable housing solutions across the state of Louisiana. As the governor's policy adviser on housing and community, development Ted assisted in securing a $25 million investment into the Louisiana Housing Trust Fund. Under the leadership of Gov. Blanco, he dedicated himself to the revitalization and rebuilding of Louisiana in the aftermath of Hurricanes Katrina and Rita in 2005.
Upon completing his service in the Blanco administration, Ted worked as a staff attorney with the Louisiana House of Representatives.  In November 2011, he was elected to serve as Louisiana state representative for District 101. 
James is an avid supporter of public education and healthcare for all citizens. He prides himself on being a voice for the working people of Louisiana. In addition to his legislative duties, Ted's professional work extends to his role as an attorney, adjunct law professor, and Director of the Baton Rouge office of the Urban League of Louisiana. He enjoys partnering with various not-for-profit organizations where he is dedicated to giving back to the community by committing countless hours to mentoring students in Baton Rouge schools and sharing his acquired wisdom and knowledge by way of public speaking throughout the state of Louisiana.
State Representative James earned his juris doctorate with honors from the Southern University Law Center, where he also served as the president of the Student Bar Association. He is an active member of Beacon Light Baptist Church and Kappa Alpha Psi Fraternity, Inc. He is the proud father of his daughter, Harper Ryan James.
Photojournalist Kathleen Flynn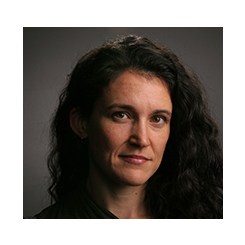 4:30 p.m. ET Saturday, Oct. 16
Kathleen Flynn is a New Orleans-based photojournalist and documentary filmmaker who focuses on stories of struggle and injustice.
Flynn has spent nearly 20 years as a working journalist, including a decade at the Tampa Bay Times and three years at The Times-Picayune.
She has covered in-depth community news, veterans' issues throughout the country, the aftermath of Hurricane Katrina, the tsunami in Thailand, immigration in Mexico, post-conflict Liberia, India's booming pharmaceutical industry and the war in Afghanistan.
Her work has been recognized with six regional Emmys and honors from the Overseas Press Club, World Press Photo, Pictures of the Year International, the Edward R. Murrow awards, the Nieman Foundation, the National Press Photographers Association's Best of Photojournalism, and a Casey Medal, which was awarded for the nation's best reporting on children, youth and families.
In 2019 NPPA awarded its Humanitarian Award to Flynn for her career covering human-rights issues and injustices.