$50 per workshop per person
1-4 p.m. Wednesday, Oct. 26
Register through convention registration.
The pre-convention workshops at the Fall National College Media Convention have helped hundreds of collegiate journalists. And this fall, we have a slate of expert speakers who will focus on the skills that you need.
Deep dive design
Effective design puts content and the readers first. But how do you know what will grab their attention across different platforms? Award-winning digital and print designer Michael Currie, based in Washington, D.C., will share tips and tools for creating compelling, reader-focused designs that will bring stories alive across different platforms.
We'll cover these topics:
• An updated take on the fundamentals of excellent design.
• How to conceptualize packages when you have no photos.
• Tools for visual storytelling across different platforms.
• Designing for the reader, not yourself.
• Staying creative when you're drained.
Attendees should bring their laptop and be prepared to participate. This is a lean-in workshop so bring your ideas and questions.
Michael Currie, freelance designer and former newspaper designer
Under pressure:
Becoming a filmmaker in 48 hours
Join three creatives who cut their teeth on fiction filmmaking by participating in the 48 Hour Film Project as they walk you through their process of building a short film — from script to the big screen.
They'll share tips and tricks they've picked up along the way, so you can go build a team and create stories you, too, are proud of.
The session will cover topics such as story conception and storyboarding, the visual language of cinematography, lighting and editing techniques, and the value of sound design and selecting music.
So Many Buns Productions, Washington, D.C.
Grace Boyle, video editor
Mylan Cannon, director of photography, gaffer
Josh Cheung, music composer 
Tracy Mathews, writer, producer & director
Starting your own podcast: The basics
We'll discuss how to start your own podcast and cover topics such as planning and pitching ideas, recording tools, interview prep, introductory audio mixing, and how to distribute and market your podcast.
Carson Cornelius Burke, University of Massachusetts 
Law of the student press:
The Supreme Court tour 
Tour the U.S. Supreme Court with SPLC Legal Counsel Mike Hiestand, a member of the bar of the Supreme Court.
After viewing exhibits and meeting with court staff, Hiestand will brief you on your rights as student journalists and take on your most vexing questions. All proceeds go to the Student Press Law Center.
The tour is subject to the Supreme Court being open to visitors. If the SCOTUS is not open, we will use Washington, D.C., as our classroom. Be prepared for cool stuff in the field.
Mike Hiestand, Student Press Law Center
Storytelling with data
There is an art to finding a story within data and then understanding the big picture and visualizing the most important details to give it context. This session offers resources, stellar best practices and hands-on experience with the story that you want to tell.
Sara Quinn, University of Minnesota and director of ACP's Digital DC workshop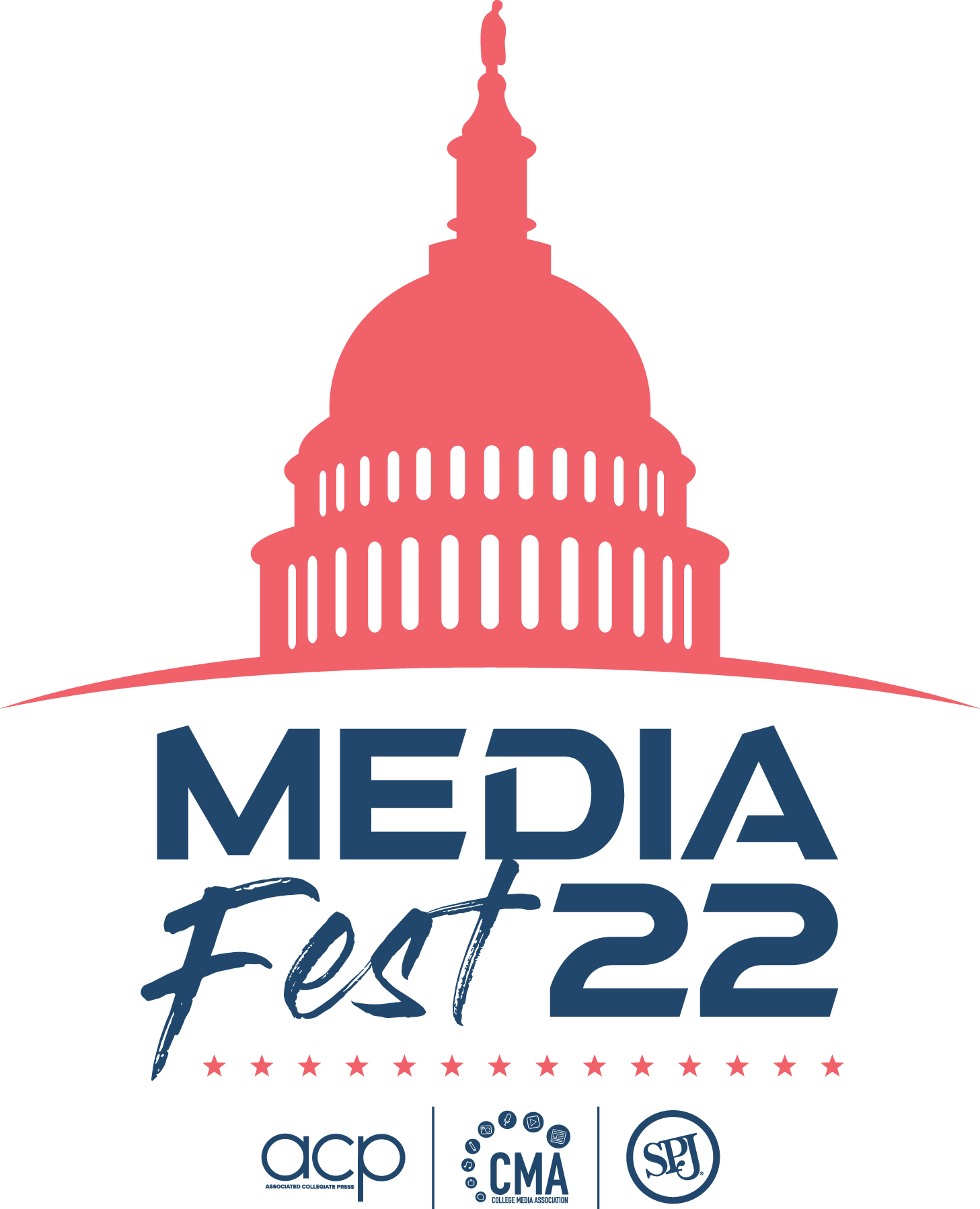 Convention sponsorships
To learn more about sponsorships and exhibiting at the convention trade show, contact ACP's
Ashley Tilley, ashley@
studentpress.org.