Friday keynote
Bob Woodward & Carl Bernstein
11 a.m.-12:20 p.m. Friday, Oct. 28
On the 50th anniversary of the Watergate break-in, legendary reporters Bob Woodward and Carl Bernstein will be keynote speakers at MediaFest 22.
They will discuss the famous investigative story, how they broke it and its lasting influence on journalism.
Few journalists have affected American history like Woodward and Bernstein. In 1973, The Washington Post reporters were awarded the Pulitzer Prize for their Watergate coverage leading to the resignation of President Richard Nixon and setting new standards for investigative journalism. The pair went on to write two classic best-sellers — "All the President's Men" (also a movie starring Robert Redford and Dustin Hoffman) and "The Final Days," chronicling the end of the Nixon presidency.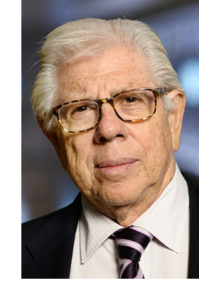 Carl Bernstein is a prolific author who has written about national and international affairs for half a century in books, reporting and commentary that has revealed the hidden workings of government and politics around the world.
His magazine articles have appeared in Time, USA Today, Rolling Stone and The New Republic.
From 1999-2001, Bernstein served as editor and executive vice president of Voter.com, a pioneering website that Forbes named the best political site on the internet.
He has worked as Washington bureau chief and correspondent for ABC News, and, while at the Washington Post, he was also a part-time rock critic.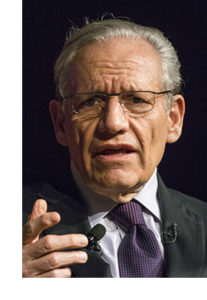 Bob Woodward is an associate editor of The Washington Post, where he has worked for 50 years.
He has shared in two Pulitzer Prizes — first in 1973 for the coverage of the Watergate scandal and second in 2002 as the lead reporter for coverage of the 9/11 terrorist attacks.
He is author or co-author of 21 books, all national bestsellers. The last three on the Trump presidency: "Fear" (2018), "Rage" (2020) and "Peril" (2021) all were No. 1 New York Times bestsellers. Another 12 of his books have been New York Times No. 1 bestsellers. 
Thursday keynote
Pauly Denetclaw, Seung Min Kim & Juana Summers
11 a.m.-12:20 p.m. Thursday, Oct. 27
For this keynote, each guest will speak individually in a 10-minute TED Talk format
on how journalism can better serve the communities they cover.
A moderated panel discussion will follow.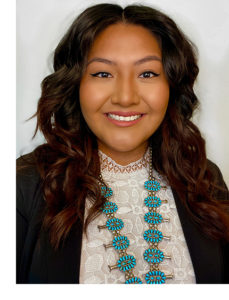 Pauly Denetclaw, a citizen of the Navajo Nation, is
Haltsooí (Meadow People) born for Kinyaa'áanii
(Towering House People).
An award-winning reporter based in Washington, D.C.,
she has worked for the Navajo Times and Texas Observer
covering Indigenous communities, and her radio pieces
have aired on KYAT, National Native News, NPR's Latino USA
and Texas Public Radio.
She is a board member of the Native American Journalists Association.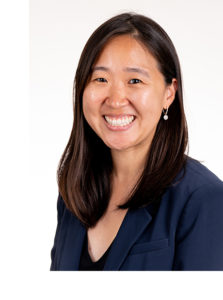 Seung Min Kim is a White House reporter for
The Associated Press, specializing in the Biden administration's relationship with Capitol Hill.
Before joining the AP in July 2022, she covered the White House
for The Washington Post and Congress for Politico.
She is a board member of the Washington Press Club Foundation and a member of the Asian American Journalists Association.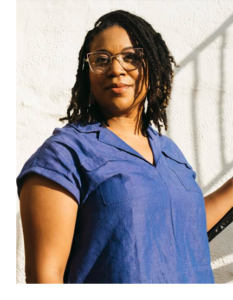 Juana Summers is a co-host of NPR's "All Things Considered," alongside Ailsa Chang, Ari Shapiro and Mary Louise Kelly.
She joined the program in June 2022.
Summers previously spent more than a decade covering national politics, most recently as NPR's political correspondent covering race, justice and politics.
She covered the 2012, 2016 and 2020 presidential elections
and has also previously covered Congress for NPR. Her work
has appeared in a variety of publications across multiple
platforms, including Politico, CNN, Mashable and The Associated Press.
In 2016, Summers was a fellow at the Georgetown University Institute of Politics and
Public Service.
Saturday keynote
2022 Fellows of the Society of Professional Journalists
11 a.m.-12:20 p.m. Saturday, Oct. 29
This year's Fellows of the Society of Professional Journalists will be honored, and they'll share insights from their distinguished careers in journalism.
Jerry Green is an American sports journalist and author. He served as a U.S. Naval officer for three years before starting his career as a sportswriter for The Associated Press in 1956. Green worked as a staff writer for The Associated Press until 1963, when Detroit News hired him.
During his career with Detroit News, Green was named Michigan's Sportswriter of the Year 11 times by the National Sportscasters and Sportswriters Association and the Detroit Sports Media awarded him a Lifetime Member Award. He also published eight books, including: "Detroit Lions," "Year of the Tiger: The Dairy of Detroit's World Champions," and "University of Michigan Football Vault: The History of the Wolverines."
Green worked for the Detroit News for nearly 41 years before retiring in 2004. He has covered all four professional sports teams throughout his career and continues to cover the Super Bowl for the Detroit News. He is one of only four sportswriters to cover every Super Bowl from Super Bowl I in 1967 through Super Bowl LVI in 2022. He was inducted into the Pro Football Hall of Fame in 2005 and the Michigan Sports Hall of Fame in 2003 for his long and outstanding career as a sportswriter.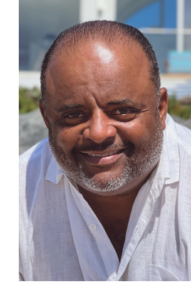 Roland Martin is founder of the digital Black Star Network and host and managing editor of #RolandMartinUnfiltered, the first daily online show in history focused on news and analysis of politics, entertainment, sports and culture from an explicitly African American perspective.
Martin has received more than 30 awards for journalistic excellence, including being named Journalist of the Year in 2013 by the National Association of Black Journalists for his extensive focus on voter suppression and other issues of concern to African Americans during the 2012 election. His career has spanned all platforms: daily newspaper, radio, TV, and digital, including at the Austin American-Statesman and Fort Worth Star-Telegram; news director and morning anchor at KKDA-AM in Dallas at age 26; and the top editor at Black news outlets the Dallas Weekly, Houston Defender, BlackAmericaWeb.com and the Chicago Defender, where he was also general manager.
He was a part of the Peabody-winning team at CNN, where he was one of their top contributors. He won awards at WVON-AM in Chicago; as analyst for "The Tom Joyner Morning Show" and as host for history-making shows at TV One Cable Network. Martin has won four NAACP Image Awards, which he twice served as host.
Martin said, "In his 1967 book, 'Where Do We Go from Here: Chaos or Community,' the Rev. Dr. Martin Luther King Jr. said that 'the Negro Press' had too often 'veered away from their traditional role as protest organs for social change, and have turned to the sensational and the conservative in place of the substantive and the militant.'
"This perspective has been one that I have readily accepted my entire career. As journalists, we have been willing to challenge the status quo in society, but have not done so inside of our industry. That must change, and we are positioned to be those change agents."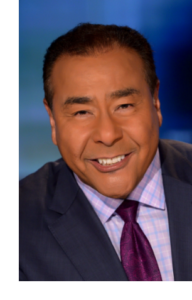 John Quiñones is an ABC News correspondent who reports for "20/20," "Nightline" and "Good Morning America." He joined ABC News in June 1982 and during his 40-year tenure, has reported extensively for all programs and platforms and served as anchor of "What Would You Do?" and "Primetime."
Quiñones is an honored journalist, receiving awards such as aRadio Television Digital News Association John F. Hogan Award for national and international reporting; the Carr Van Anda Award for his "enduring contributions to journalism" by the E.W. Scripps School of Journalism at Ohio University; the Inspire: Visionary Leadership Award from the Anne Frank School in San Antonio for "What Would You Do?" scenarios that shined a light on antisemitism in the United States; and seven national Emmy Awards for his reporting
Quiñones received the 2022 Lifetime Achievement Award from the Mexican American Legal Defense and Educational Fund and most recently, he reported on Fort Hood soldier Vanessa Guillen, who was brutally murdered and sparked a #MeToo movement in the military. His exclusive interview with Ryan McCarthy, secretary of the Army, followed the U.S. military making major changes in how they handle sexual harassment cases, and Congress passed the "I Am Vanessa Guillen" bill.
"There is no real democracy without journalism," Quiñones said. "It's the candle in the darkness, especially for those who find themselves marginalized by society. As a journalist it's vital to not only tell the stories of the 'movers and shakers' of the world, but also shine a light on the moved and the shaken."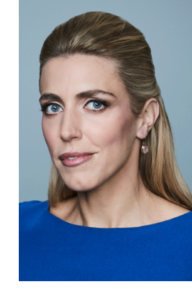 Clarissa Ward is CNN's chief international correspondent, known for her in-depth investigations and high-profile assignments. She has spent nearly two decades reporting from the front lines in Syria, Iraq, Afghanistan, Egypt and Ukraine for ABC, CBS and Fox News.
A recipient of multiple journalism recognitions, including nine Emmy Awards, two George Foster Peabody Awards and two Alfred I. duPont-Columbia awards, Ward is the author of "On All Fronts: The Education of a Journalist," which details her singular career as a conflict reporter and how she has documented the violent remaking of the world from close range.
Ward and her team were the first foreign journalists permitted to enter Myanmar nearly two months after a military coup in 2021. She has since reported from Afghanistan in the weeks leading up to and after the fall of Kabul and most recently from Ukraine, where she has spent more than 10 weeks covering the ongoing Russian invasion.
"We live in a world where journalists face real threats, from the pernicious effects of misinformation to the dangers of discrimination, imprisonment and violence," Ward said. "At the same time, there has never been a more important time to provide people with ethical, accurate reporting.
"SPJ has been championing excellence in journalism for decades, and I am so honored to be part of that legacy."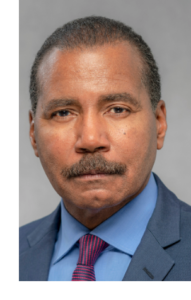 Bill Whitaker, a correspondent for CBS "60 Minutes," began his broadcast journalism career at KQED-TV, San Francisco, where he worked as a producer, associate producer and researcher. He has covered major news stories domestically and across the globe for CBS News for more than four decades.
He is the 2018 winner of RTDNA's highest honor, the Paul White Award for career achievement. His work has taken him to Asia, Africa, Europe, Mexico and the Middle East.
Whitaker has investigated the vetting process Syrian refugees undergo before coming to the United States, and he has interviewed the highest-ranking North Korean official to defect in decades. He has also worked to cover race and policing in America with his reports from Cleveland, Chicago, Tulsa and Oklahoma. Recently, Whitaker's investigation into "ghost guns" highlighted the legal purchases of gun parts that criminals use to make deadly weapons while avoiding licenses and background checks.
Sunday keynote
Dave Jorgenson
11 a.m.-12:50 p.m. Sunday, Oct. 30
with keynote followed by the ACP Best of Show awards ceremony
@davejorgenson  |  TikTok: washingtonpost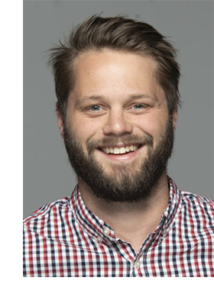 You won't want to miss our Sunday-morning keynote speaker — Dave Jorgenson, The Washington Post TikTok guy.
Jorgenson interned at "The Colbert Report" during the 2012 election, and he produced videos for the Independent Journal Review from 2014-17. He joined the Post in May 2017 and launched the newspaper's celebrated TikTok account in May 2019.
It quickly went viral, and, as of June 2022, the account has 1.4 million followers and 58.2 million likes.
Its videos focus on everything from self-deprecating humor about the newsroom to insights into significant news and events, from Black Lives Matter to the pandemic to presidential politics.
His 2021 book, "Make A TikTok Every Day," features 365 TikTok prompts and interviews with creators.
For his work on TikTok, he earned two Webby nominations in 2020 and a win in 2021. He won again in 2022, this time for Best Creator. His first year on TikTok was awarded the North American Digital Awards for Best Digital Project to Engage Young and/or Millennial Audiences. He also made the Forbes 30 under 30 list in December 2020.
In late 2021, Dave hired two associated producers for his team. They create two to five TikToks every day, ranging from political news to D.C.'s hottest new clubs.
Jorgenson, who was yearbook sports editor at Shawnee Mission North High School, Overland Park, Kansas, attended the University of Tulsa and graduated from Depauw University (Indiana).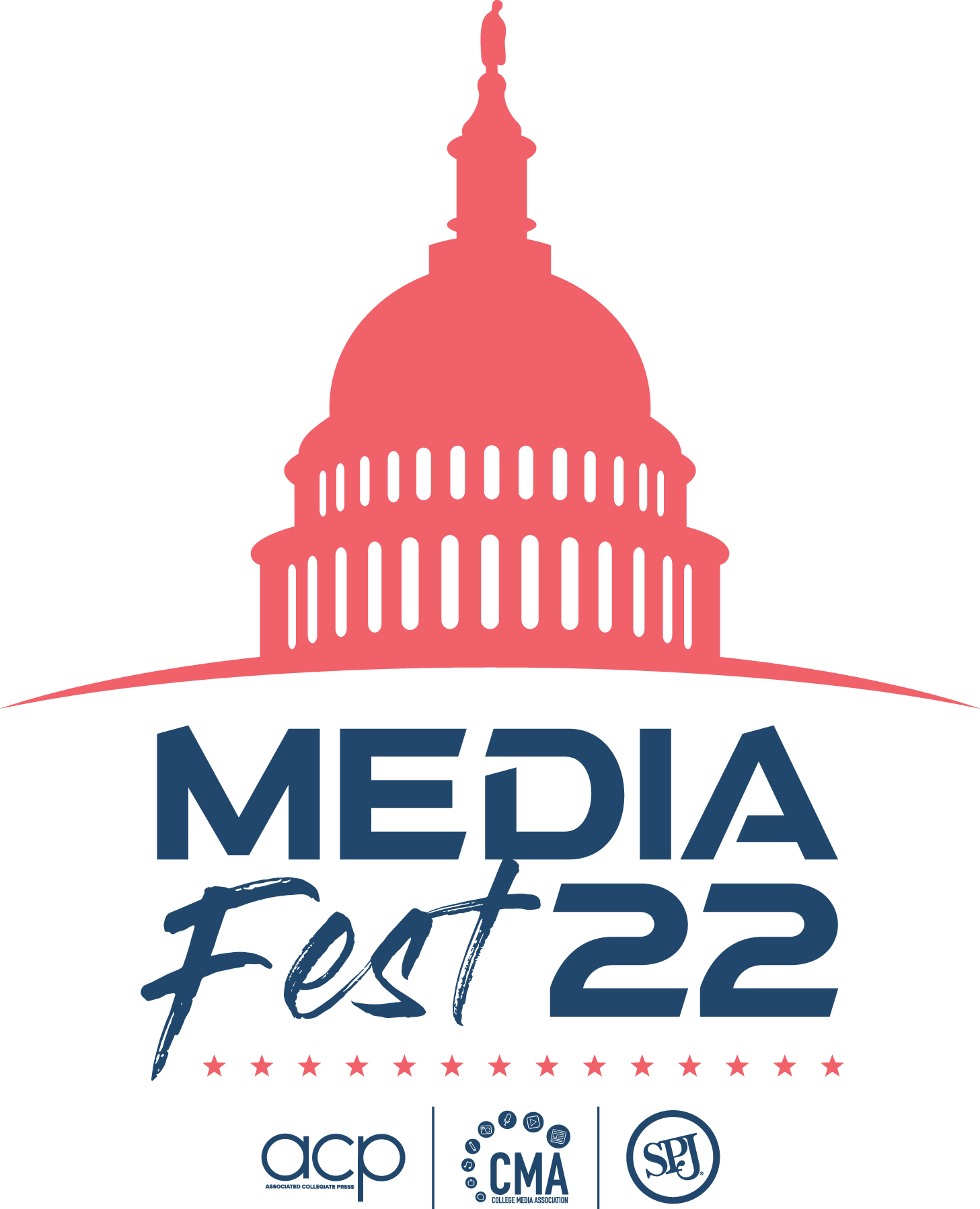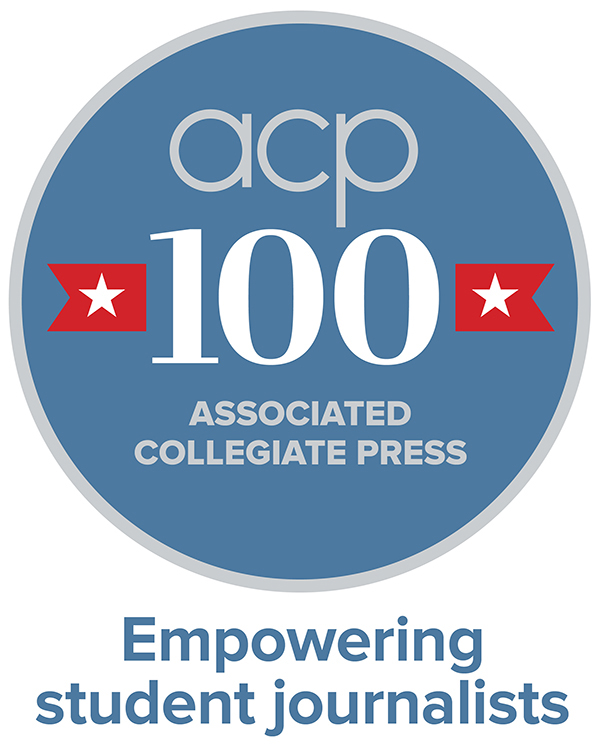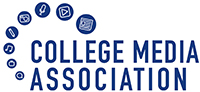 Convention sponsorships
To learn more about sponsorships and exhibiting at the convention trade show, contact ACP's
Ashley Tilley, ashley@
studentpress.org.