Keynote speakers
National College Media Convention
Atlanta • Oct. 29-Nov. 2, 2023
Hip-Hop at 50: Ernie Suggs
11 a.m. Monday
Monica Kaufman Pearson & M. Alexis Scott
11 a.m. Tuesday
Charles M. Blow
11 a.m. Wednesday
George Chidri & Jewel Wicker
10 a.m. Thursday
11 a.m. Wednesday, Nov. 1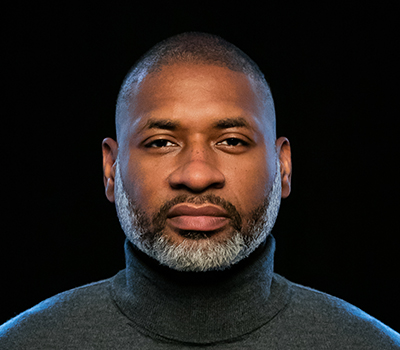 Charles M. Blow, a former college newspaper editor at Grambling State University, has been a New York Times Opinion columnist since 2008. His column appears on Monday and Thursday.
Blow writes about politics, culture, equality and justice, and he's been the anchor of "Prime with Charles Blow" on the Black News Channel, as well as a CNN commentator.
Blow joined the Times in 1994 as a graphics editor and quickly became the paper's graphics director, a position he had for nine years. In that role, he led The Times to a best of show award from the Society for News Design for The Times's information graphics coverage of 9/11 — the first time the award was given for graphics coverage. He also led the paper to its first two best of show awards from the Malofiej Infographics World Summit, for work that included coverage of the Iraq war.
Blow became the paper's design director for news before leaving in 2006 to become art director of National Geographic magazine. Before joining The Times, he was a graphic artist at The Detroit News.
Blow is the author of New York Times bestselling books "Fire Shut Up in My Bones," released in September 2014, and "The Devil you Know: A Black Power Manifesto," in 2021. "Fire" has been developed into an opera, the first by a Black composer to premiere at the Metropolitan Opera. "The Devil" has been developed into a feature-length documentary that will air later this year on HBO.
He graduated magna cum laude from Grambling State, with a bachelor's in mass communications. As a student, Blow interned at the Shreveport Times, News Journal and The New York Times, edited the student newspaper, the Gramblinite, and founded the now-defunct student magazine, Razz. He also served as president of Grambling State's chapter of Kappa Alpha Psi fraternity.
Unapologetic Black Power in the South
Charles M. Blow talks about bi visibility and the debt we owe our queer ancestors
L.G.B.T.Q. Americans Could Become a 'New Class of Political Refugees'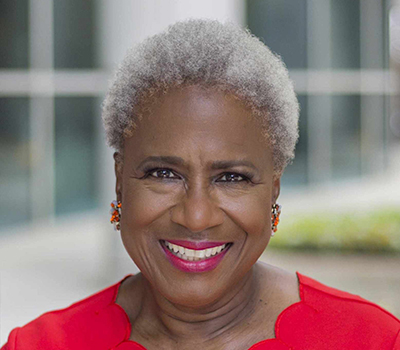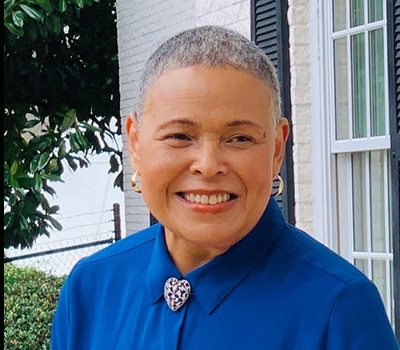 Legends: Women Who Defined Mainstream TV and the Black Press in Atlanta
In 1928, a 26 year old with a vision founded The Atlanta Daily World. In 2023, it stands as the oldest Black newspaper in Atlanta. The paper has been a leader, not a follower- paving the way for more diversity of representation and coverage in both local and national journalism.
In the 1970s, two women with big goals and dedication to the craft of journalism began to make their mark in the metro area. Monica Pearson became the first female and first minority to anchor WSB-TV's evening news; a position she would hold for 37 years. During that time, M. Alexis Scott honed her craft as a reporter and VP (Atlanta Journal-Constitution) and director of diversity at Cox Enterprises, culminating in her role as The Atlanta Daily World's publisher from 1997 to 2014. The granddaughter of founder W.A. Scott II, she oversaw the paper's shift into the digital age. Both she and Pearson observed how the issues of Atlanta reflected those of the nation writ large. Both remain active and vital contributors to Atlanta journalism today.
In this keynote session, the 1920s meets the 1970s which meets the present as Pearson joins Scott in conversation. They will discuss the changes they've seen in journalism and the barriers each has broken. The center of the conversation will be the 95th anniversary and legacy of The Atlanta Daily World and how it has helped reshape the coverage of not only local but national issues that are still relevant today.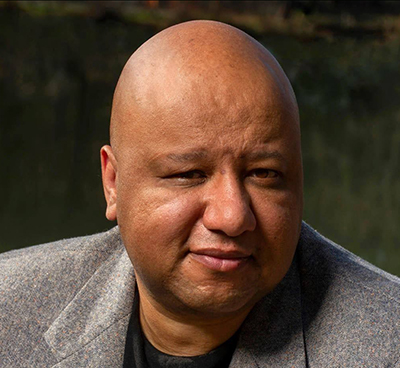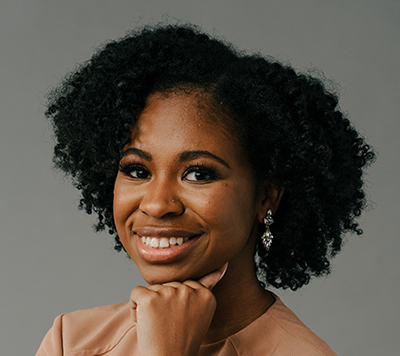 Trump, Young Thug and Cops:
What Students Need to Know About Georgia's Season of Indictments
In 2020, George Chidi witnessed a secret meeting of Republican operatives at the state Capitol. Little did he know that this would move beyond his journalistic assignment and lead to his testifying as witness to a grand jury considering the indictment of a former President. But it was only fitting that a Georgia-based journalist that be a witness: the state finds itself at the center of numerous national issues, embodied by multiple indictments.
Fellow freelancer and podcaster Jewel Wicker joins Chidi in a conversation that will cover the indictment of a hip hop mogul, of protesters of a controversial proposed policing facility and of the 45th President of the United States. They'll also discuss how freelancers have produced some of the most memorable journalism of the past four years.
What can students learn about covering every single issue through the polarizing lenses these cases are placed? Start to find out here.
George Chidi, freelance journalist, co-host of King Slime podcast
Jewel Wicker, freelance journalist, co-host of The Boom and Gaining Ground podcasts
George Chidi is a former reporter for the Atlanta Journal-Constitution. His career began as an Army journalist in 1995. George has a bachelor's degree in journalism from UMass Amherst and an MBA from Georgia Tech.
In the rare moments George isn't writing or reporting on crime and politics for The Atlanta Objective, he covers Georgia for The Intercept and Rolling Stone, and contributes a column to the local publication Decaturish.
He has written for CNN.com, the Guardian, VICE News, INC Magazine and other publications. His work over the last year examining the causes of Atlanta's increase in violent crime has won numerous awards: the inaugural John Lewis writers award from the Georgia Writers Association, a Guggenheim fellowship for crime reporting, the national award for public affairs writing from the Society for Professional Journalists and an Emmy nomination for his quarterly public affairs series" "The Next Atlanta."
Jewel Wicker is an award-winning reporter who focuses on entertainment and culture from her native Atlanta.
In addition to writing celebrity profiles and reporting for numerous outlets, Jewel is currently the southeast democracy reporter for The Guardian. She also hosts the weekly film & TV podcast "The Boom" for WABE. 
Jewel has written for publications such as GQ, Billboard, NBC News, The New York Times, Atlanta magazine and more. Earlier this year, she served as the interim managing editor at Teen Vogue.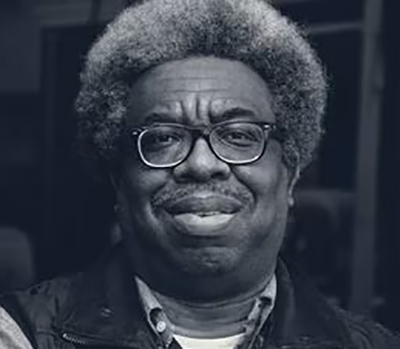 Hip-hop at 50: Reflections from the Dirty South
Panel led by Ernie Suggs,
enterprise reporter and manager of AJC Sepia
One night in 1973, DJ Kool Herc founded a transformational genre of music on 1520 Sedgwick Ave. in New York City.
Fifty years later, hip-hop endures throughout America as not merely an artform but one of many through which we understand American issues.
Other cities besides NYC count themselves among the transformers and transformed by hip-hop. None more than Atlanta. In 2009, entertainment journalist Jon Caramanica declared Atlanta "hip-hop's center of gravity," a perception that continues today. And it has become a lens through which we can learn about cultural development, economic uncertainty, racial inequality and more.
This roundtable keynote, led by veteran journalist and soon-to-be hip-hop film producer Ernie Suggs, will be a guide on the history of hip-hop, both nationally and regionally. Our panelists will talk about their experiences covering the genre, the important stories they've told along the way and how young student journalists can carve a path for the next 50 years.