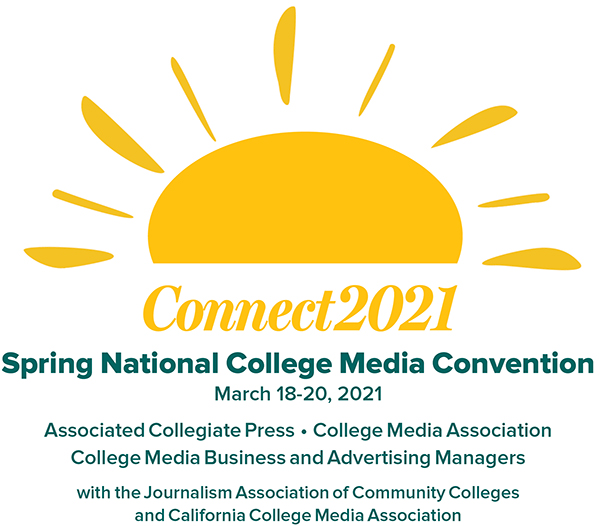 Renew. Re-charge.
Re-set. Re-connect.
Join us in mid-March for the spring edition of the nation's largest gathering of collegiate journalists and advisers — the Spring National College Media Convention, March 18-20.
This virtual convention is scheduled when we need it most, after a tough winter and a tough year. We've quarantined and kept our distance. We've remote reported and remote edited and remote designed. We've photographed and broadcast and recorded the history unfolding before us.
And now, more than ever, we need each other as journalists. We need to share our stories, to learn from each other, to give each other a pat on the back.
That's how ACP and CMA are approaching this virtual convention — with educational sessions, keynote speakers, critiques and the ACP Best of Show competition. And CMBAM will present its time-tested training programs on strengthening our advertising and marketing.
Hope you can join us and share your stories.